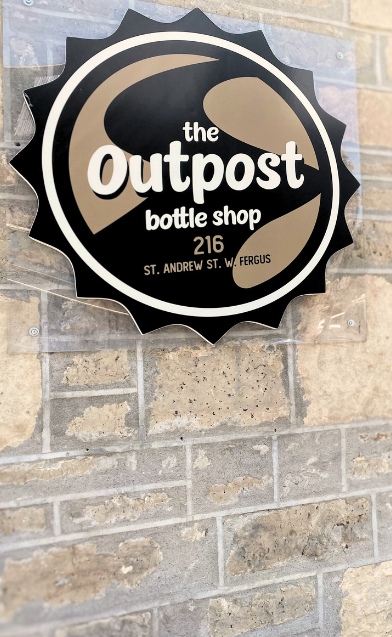 Fergus' #1 Spot for Ontario Craft Beer
Located in the heart of downtown, the Outpost Bottle Shop is the #1 spot for craft beer in Fergus! Working with over 40+ breweries and counting, we have one of the biggest selections of craft beer in Centre Wellington.
With our lovely patio overlooking the Templin Gardens and our nature inspired taproom, the Outpost Bottle Shop is the perfect spot to hang out, work or even just relax.  You can enjoy a wide variety of beverages - beer, seltzers, cocktails, wine and non-alcoholic options! All of which are available in house or to take home!
Want something to eat? We've got a full menu with quality ingredients prepared by our classically trained chef! We pride ourselves on preparing foods from scratch, you'll get to try pub classics with a home-made twist!
With events going on weekly, it's never a dull time in the shop! There's ALWAYS something going on - Trivia Every Thursday, Live Music Every Friday + loads more...